Reconciled and Renewed – Assembly Worship (including Bible Studies)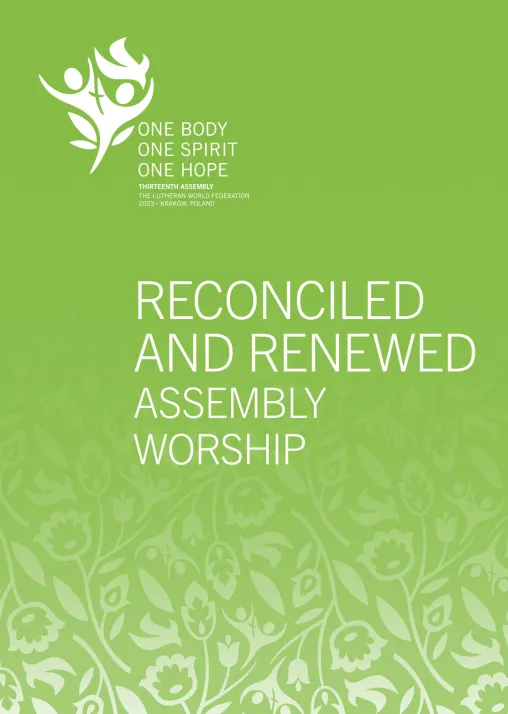 Details
Editor:
Kinga Marjatta Pap, Tom Witt
Publication date:
September 2023
Languages:
English, Deustch, Español, Français
Reconciled and Renewed – Assembly Worship (including Bible Studies)
Worship and Bible study are integral to the LWF Thirteenth Assembly, which begins and ends with worship services with Holy Communion. This publication contains liturgical material that will be used during daily morning, midday and evening prayers and Bible studies at the assembly. The songs and hymns come from all corners of the global communion, representing the many faith communities and their experiences.   
The Bible studies are incorporated into the morning worship services, with the choice of biblical texts connected to the theme of the day. Four theologians from across the communion will lead these sessions. 
Downloads