Volunteers: The-go-to-team at the LWF Assembly
There are 32 volunteers from the Polish Lutheran church serving at the LWF Thirteenth Assembly in Kraków, Poland alongside Assembly stewards. Their knowledge of the local context and day-to-day logistics' support go a long way in making the Assembly function.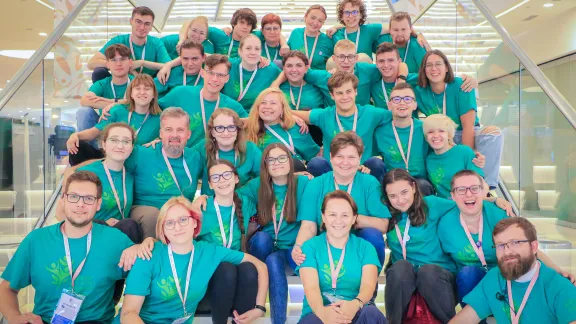 Meeting with global Lutheran family is a strong motivation 
(LWI) - A significant portion of the success of The Lutheran World Federation (LWF) Thirteenth Assembly can be attributed to the remarkable 32-member team of volunteers who have been working day and night to ensure that all systems are in place and the needs of the 600-odd international delegates attending the Assembly are met. Come rain or shine they are there – ushering people into the right buses, welcoming delegates to breakfast from 5:15 am and meetings thereafter, and finding adapters for their electronic devices. It is a herculean task which they have performed cheerfully. 
Ms Marta Sztwiertnia, a Sunday School teacher from the Kraków parish of the Evangelical Church of the Augsburg Confession in Poland is head of the team. The volunteers were selected on the basis of their CVs, motivation letters, and recommendations from their parishes, followed by four training sessions (two online and two in person). "They have had to work in shifts and be attentive to everyone's needs, all of which they carried out quietly and willingly," Sztwiertnia said, pointing to their positive attitude of wanting to contribute to the big event of the LWF communion.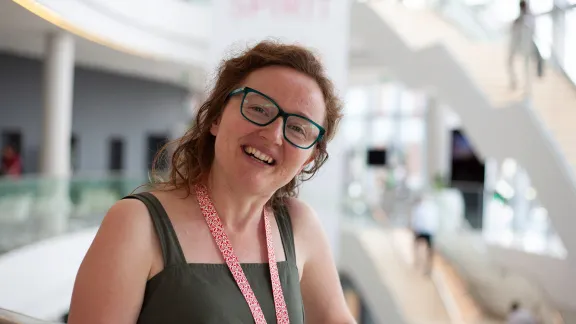 The volunteers help at the information and registration desks, plenary hall, workshops, monitoring entry at the main door and dining areas, support with IT and equipment, and any other tasks as needed. The majority of volunteers are students, and the rest are professionals who are happy to take eight days' leave from their work to support the event.   
Using the analogy of sprint versus marathon, both of which require different running styles, Sztwiertnia, an art historian who has previously trained volunteers to work at heritage sites, said that the team members need speed and endurance to perform the super-intensive tasks they are assigned.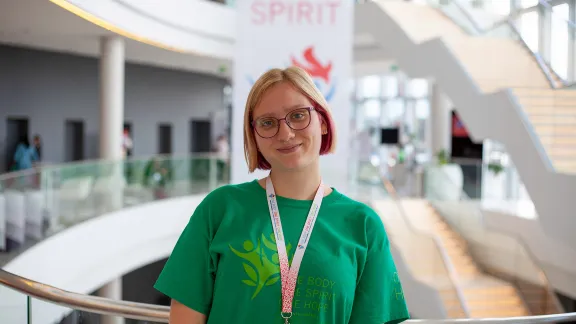 For 19-year-old Zuzanna Świderska, a member of St. Martin's Church in Łódź, Poland, working as a volunteer for the LWF Assembly has been a great opportunity to practice language, social and organization skills. Having already met people from different cultures such as Asia, Africa, Americas and so on, she believes that by volunteering, she is giving a piece of herself to an important event that happens just once every six or seven years. "It has been challenging to work at the huge ICE Kraków Congress Centre but I have already learned many new skills. I will take back with me new friends, new experiences, and the skills and knowledge of working in such big meetings."
A lawyer by profession who works as a foreign relations officer in the cabinet of the President of the Supreme Administrative Court, Przemysław Florjanowics-Błachut is one of the older volunteers who is eager to help with Lutheran church work. "We are not alone – we are brothers and sisters from diverse backgrounds, nationalities and races. To meet and interact with this global Lutheran family is a strong motivation."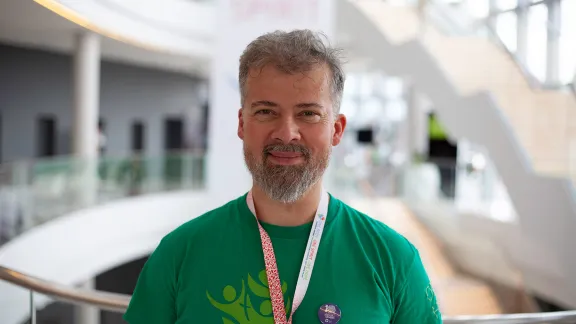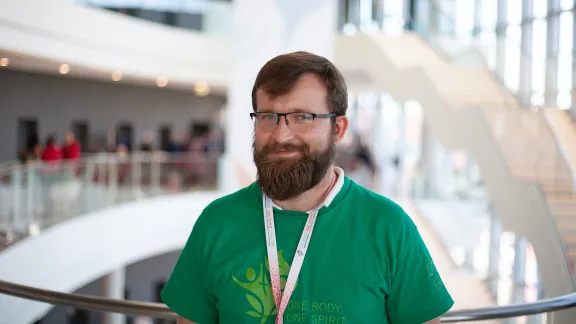 Echoing similar sentiments, Rev. Bogusław Sebesta, a pastor of a local parish of the Evangelical Church of the Augsburg Confession in Poland, added "we are happy to help."