One Body, One Spirit, One Hope; A Reader – LWF Thirteenth Assembly theme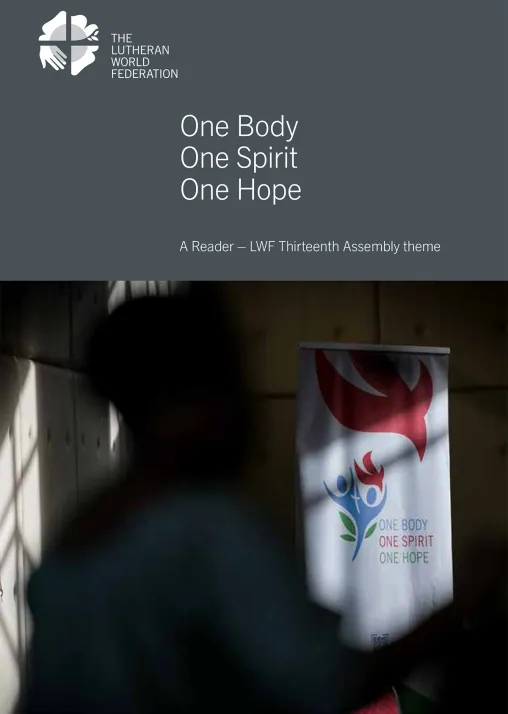 Details
Editor:
The Lutheran World Federation
Publication date:
September 2023
One Body, One Spirit, One Hope; A Reader – LWF Thirteenth Assembly theme
This volume narrates contextual experiences written by church members of The Lutheran World Federation (LWF) in connection with the theme of the Thirteenth Assembly of the LWF. The theme "One Body, One Spirit, One Hope" and the sub-themes, "The Spirit Creates, The Spirit Reconciles, The Spirit Renews," is captured in this volume from different angles in the seven regions of the LWF. 
It presents various constructive hermeneutical approaches, theological practices, and theological proposals intended to deepen and develop theological insights in a Lutheran perspective, insights that are transformative in relation to contemporary contextual realities.
Downloads