Assembly Study Guide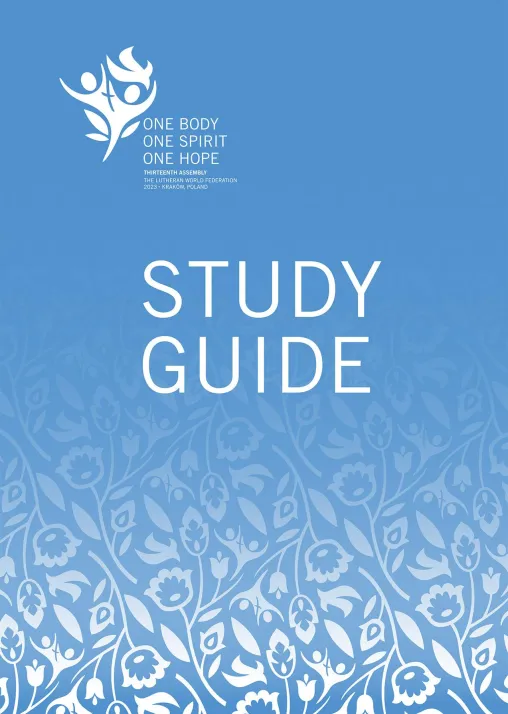 Details
Editor:
The Lutheran World Federation
ISBN:
978-2-940642-46-5 (EN), 978-2-940642-49-6 (DE), 978-2-940642-47-2 (ES), 978-2-940642-48-9 (FR), 978-2-940642-46-5 (NL)
Publication date:
March 2023
Languages:
English, Deustch, Español, Français, Other
Assembly Study Guide
LWF Thirteenth Assembly 
The Study Guide is aimed at preparing churches for the Thirteenth Assembly. It is offered as a resource to inspire reflections on how the global communion of churches is called and equipped to be a sign of hope in the midst of God's creation as it participates in God's holistic mission.
Organized around the Thirteenth Assembly theme, "One Body, One Spirit, One Hope," it features three aspects: "cries" that emerge from contemporary challenges; a theological interpretation of "seeing with new eyes;" and examples of gifts and promise in a spirit of "thanksgiving." Each chapter concludes with a set of questions for reflection on "what is this?" that lies at the heart of the theme. The underlying concept of "unity" and its inherent connectivity in the theme is discussed throughout.
Downloads